Laughter Festival 2018 Programme
UPDATE
Laughter Festival Flight #LF18 to Nirvana – Check-in Desk Open
Wow! It's all go here at LFHQ. We're busy taking bookings, confirming speakers, workshops, music and all sorts of fun things like tents and power and first aid and catering and and and… hahahahah.
2018 is going to be our third birthday, we've got a beautiful new venue in the glorious Welsh Borders and it's all starting to get very exciting. Eeeek!
Over the next few weeks and months we'll be adding some very special happenings for us all to enjoy with even more time for us to dance, sing, play, laugh and most of all, to connect.
Programme Timings: (Subject to change.)
Friday 1st June 2018

LYUK 'Health & Happiness' Conference 2017
09:00 – Registration
09:45 – Plenary
10:00 – Guest Speakers and breakout sessions (TBA)
13:00 – 14:00: Delicious vegetarian buffet lunch (included)
14:00 – Guest Speakers, breakout and breakthrough sessions (TBA)
17:00 – Conference closes
17:00 – Dinner Time
Laughter Festival 2018.
14:00 – Arrivals. Gates open.
17:00 – Dinner Time
18:30 – FREE HUGS HALF HOUR
19:00 – Fancy dress musical procession
Bring your smiles & energy, drums, dances, whistles, rattles, trombones & voices, any fancy dress & let's get this party started!
19:30 – Opening Fire Ceremony
20:00 – BOOM! The Laughter Festival has lift off!
08:00 – Meditation
09:00 – Workshops, drumming, breathing, connecting, singing (TBC)
20:00 – Get your dancing shoes on!
08:00 – Meditation
09:00 – Workshops, music, playing, singing, dancing, laughing (TBC)
14:00 – Closing Ceremony and Group Photo
14:30 – Closing Fire Ceremony
15:00 Farewells and goodbyes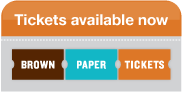 Buy tickets now using the link above.
Advance tickets save ££'s.
Children under 16 years of age go FREE but must be accompanied by an adult.
Artists:
Workshops: (Alphabetically listed).
All workshops are provided free of charge by amazing people just like you.
If you're bursting to get involved and want to share your gifts with others then please email us at: info@laughterfestival.org.uk to add your magic to the programme!
Chakra Dancing – Analise Parkins
Chakra Dancing is a healing therapy using music, movement colour and meditation, it is an invitation… read more.