Laughter Festival 2018:
It's about feeling good.
Fri 1st – Sunday 3rd June 2018,
The Sychpwll Centre, Shrewsbury, SY22 6SH.
A joyful celebration of life, love and laughter, the Laughter Festival is about feeling good from the inside out in a way that is authentic, sustainable and fun.
Tickets are limited to just 500 amazing people so don't miss out! LF18 is going to be the very best yet. That's right folks. Hold on to your hats for this one. We're pulling out all the stops!
Save ££'s. 'Early Bird' tickets from just £77 (offer ends 31/03/18).
Buy Advance Tickets Now.
World-class venue; main stage; river frontage; natural woodland; health and healing area; inspiring speakers; healthy food, family friendly, eco-buildings, brilliant workshops, wildflower meadow, ethical traders; wild swimming; amazing live music and loads of amazing people, all focusing their attention on raising the vibration and having a good time.
Three whole days of positive co-creation through dancing, singing, playing and laughing.
Come and join us in June 2018 and start your summer with a smile at "The most positive weekend of the year".
What, when where?
Friday 1st June
09:00 – LYUK 'Health & Happiness' Conference.
14:00 – Laughter Festival arrivals. Gates open.
18:30 – Free Hugs Half Hour
19:00 – Fancy dress musical procession
19:30 – Opening Fire Ceremony
20:00 – Boom! The Laughter Festival has lift off!
Click here to see the full programme.
We've got some pretty special treats lined up for you already and many more to come as the co-creation process continues.
If you'd like to get involved, run a workshop or perform in some way then please do email us at info@laughterfestival.org.uk
Location
A beautiful boutique eco-retreat in the heart of the glorious Welsh Borders. The Sychpwll Centre is a ten acre eco-friendly smallholding and events centre that has been lovingly restored by the owner, Peter Hendry and his team.
Enjoy the peace and tranquillity and experience Sychpwll's healing qualities. Features include: straw-bale barn, Wooden Cabin, Hobbit House, straw-bale community kitchen, eco-friendly flushing toilets and hot showers with a reed bed filtration system.
There really is nowhere else quite like it in the UK. You will leave feeling relaxed and inspired. The Sychpwll Centre, Llandrinio, Llanymynech, Powys, SY22 6SH.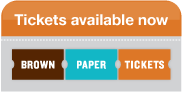 Buy tickets now using the link above.
Advance tickets save ££'s.
Children under 16 years of age go FREE but must be accompanied by an adult.